So Shar and Shanti separately tagged me for the
Unpopular Opinions tag
and
the ABBA book tag
, and I'm finally getting to them. Yay!
Also: OH MY GOSH PEOPLES. I have ZERO outstanding tags. This is both a Life Achievement Unlocked and a horror. Please correct this situation by tagging me in anything you so fancy!
Also also: I will shower you with takeout if you might take 4.3 seconds to
fill in my end of 2015 survey
! I promise to bring you more magic, madness, and murder in your takeout in 2016. ALYSSA FOR PRESIDENT.
Take a Chance on Me (a book you unexpectedly liked)
Brazen
. It's a historical romance -- I enjoy historical to some degree, but not romance. However, Christina @ fairy skeletons insisted, so how could I refuse? And it was definitely a fun book.
The Winner Takes it All (An overhyped book)
A Court of Thorns and Roses
. I heard so much about SJM from her Throne of Glass series, and everyone flailed over this one when it released. I ... didn't.
(Also, as I have been reminded multiple times, my manuscript Winner Takes All apparently brings to mind this song. A lot.)
Waterloo (An amazing historical fiction book)
CODE. NAME. VERITY.
This was another Christina rec, and as always she has a talent for picking out books to break my heart.
Actually, we are friends because of her fantastic book recs.
You're Only A Child (a recently published book)
Blood and Water
by Briana Morgan was published a while ago, and I'll definitely nab a copy once I work through my physical TBR!
I Have A Dream (a favourite, 'ideal' book)
So you've probably heard me say this, but A DARKER SHADE OF MAGIC. Objectively, I recognise there are some flaws. SUBJECTIVELY I'M FANGIRLING TOO HARD TO CARE.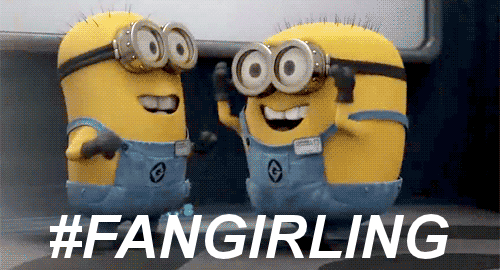 Dancing Queen (A book with royalty)
The Wrath and the Dawn
! And for a bonus,
Persian
royalty instead of your typical kings and queens.
Money, Money Money (a book you're willing to pay lots for, because it's awesome)
A Gathering of Shadows
, aka the sequel to A Darker Shade of Magic. I've already pre-ordered this for gorgeous art cards!
Lay All Your Love on Me (a book that needs more attention)
Gah, I don't know. Most of my reads are mainstream books. So let's point you to some fabulous online writers you should visit:
Here We Go Again (a book that seemed to copy another book)
I'm such a rebel, because I'm going to quote
A Series of Unfortunate Events.
The third through sixth books were all variations on the second book, but in the BEST WAY POSSIBLE.
S.O.S. (A book that should get in trouble and NOT be rescued)
Despite my love of the Narnia series in general, I do quite dislike
The Last Battle.
Knowing Me, Knowing You (a book you know a lot about for whatever reason)
A Song of Ice and Fire. I was
so good
at the QuizUp game a year back or so.
(I've tagged people at the end for both tags, so keep reading!)
The Unpopular Opinions Tag:
1. A popular book or series you didn't like
: I'm really very 'meh' on anything Jane Austen or the like. I'm sorry, it's not them.
2. A popular book/series everybody hates but you love
: I will defend His Dark Materials to my death. I'm aware it's
very
criticised in religious circles.
3. A love triangle where you didn't like who the main character ended up with
: Not a love triangle, exactly, but I think Hermione should have stayed single. She'd be a
perfect
vodka aunt.
4. A popular genre you hardly read:
Romance all the way. I also tend to stay away from contemporary. I NEED DRAGONS FOR MY SOUL. Magic and madness and murder ;P
5. A popular/beloved character you dislike
: I do not like Snape. I appreciate him as a character, but
for reasons stated here, I cannot justify his actions.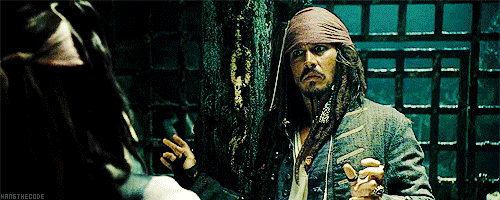 6. A popular author you can't seem to get into
: Sarah J Maas, I'd say? I didn't like ACOTAR, so the chances of me picking up ToG are very very slim.
7. A popular trope you're tired of reading:
The Lost Lenore. I absolutely detest it when a woman is hurt or killed for the sake of male angst and motivation. Hello. Excuse me. We don't exist for your character development.
8. A popular series you have no interest in reading
: The Mortal Instruments ... maybe?
9. A movie you liked better than the book:
Prince Caspian. The novel was very Chronicles-of-Narnia, very idealistic, but the movie was somehow more interesting? Caspian and Peter arguing? Caspian struggling with his family? I'm on the fence with the Susan/Caspian ship — not interested in how it impacted Caspian, very very interested in Susan's sexuality and how it contributes to her alienation from Narnia.
I tag these FABULOUS Bloglovin' followers:
Adelyn Sterling
,
Leah Bauer
,
Claire @ Cover to Cover
,
Ally R.
,
Rachana
! (And anyone who wants to steal the tags, feel free.) I hope you have fun doing these :D
Any of my choices you agree/disagree with? What are some of your unpopular opinions, blookunity?
Join my takeout army to receive monthly letters of magic, madness, and murder!