Books in Colours
is an original blog feature on The Devil Orders Takeout, featuring a series of books radiating a certain aura that corresponds to a colour. Bonus Alyssa-tries-to-be-poetic.
books that bleed
— rose and scarlet and wine and damask and sunset. These are the pages steeped in passion, inked in fury. For the readers whose hearts do not falter, but cry out for the heights of the tender blue.
And Then There Were None
This is my absolute favourite Agatha Christie book of all time, and I don't say that lightly. Throughout the novel, there is a chilling reprise of the nursery rhyme "Ten Little Indians", and the hints and red herrings are beautifully set up. The twist will leave your mind shaken for days afterwards. A horror/mystery in true form. Much blood is spilled, but the true red lies in the sun setting on our little Indians. You know they won't make it out.
The Lord of the Rings
I remember the LOTR trilogy as red because of the
manly com
passion in these books. There is, of course, the blood of war, but more than that there is the
heart
in the trilogy. Even as you fall in love with our fiery heroes, the world around them blossoms into a vibrant scarlet that will never leave you as you journey into the playful
Hobbit
and the grandiose
Silmarillion
and all the others.
And there's always Legolas' helpful exposition.
The Night Circus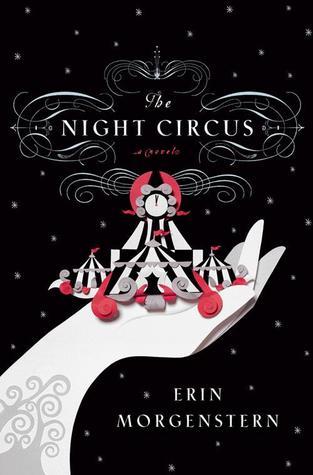 The theme colours of
The Night Circus
are definitely black, white, and red, but a true rêveur dresses almost entirely in black and white, with only a splash of red.

All the same, it is the red which enraptured me and made this book all the more memorable. The circus itself is black-and-white, a beautiful work of art; and yet it is the magician, the secretary, the clockmaker, the contortionist, all with their brilliant lives in and out of the circus, who truly live on in my heart.
What books do you see as having a 'red' aura? Leave a comment and I'll feature your picks!
Books you grasshoppers think are red:
Susanna: Uprising by Margaret Peterson Haddix
Neal Kind: anything by Dan Brown
Precious: Red Queen by Victoria Aveyard
Aimee: All the Rage by Courtney Summers
Alex: The King of Attolia by Megan Whaler Turner
Share the crimson love on Twitter: